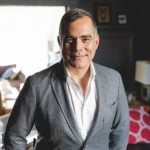 Rick Rochon
Real Estate Specialist
License ID: 02024399
A little bit about me...
Buying or selling real estate in the San Francisco can be very difficult and you need an Agent with deep relationships and a dedication to helping you achieve your goals.
Rick Rochon is a seasoned real estate professional with over 5 years of experience. He has an impressive history of helping residents of San Francisco achieve their dreams of buying or selling property or building an investment portfolio of property.
Rick understands the local housing market and is able to appreciate and utilize the nuances that make San Francisco's housing and pricing strategy unique. With a knack for real estate, he helps clients get every dollar out of their current home, finds the perfect space for clients and gives advice on renovation and financial strategies.
Prior to real estate, Rick was an entrepreneur for the majority of his professional career. As an entrepreneur, he learned how to grow and optimize businesses. He also gathered a wealth of negotiation and interpersonal skills which are invaluable assets in his daily real estate transactions.
Rick understands that the buying and selling process can be highly emotional and sometimes complex. He holds the trust his clients place in him in high esteem and strives to demonstrate the highest level of integrity, commitment and brings fun into every real estate business thereby rendering the process seamless and enjoyable.
Rick is proactive, detail-oriented and will not prioritize a sale or commission if it doesn't benefit his client first. His clients receive an exceptional level of personal attention and constant communication throughout the buying or selling process. His network of long-standing relationships within the real estate community provides any assistance that clients may need throughout the process and helps facilitate a smooth transaction.
In his free time, Rick volunteers for the Performing Arts Workshop and Open-House Worldwide. He has a passion for design and loves looking at homes and their floor plans and renovating them